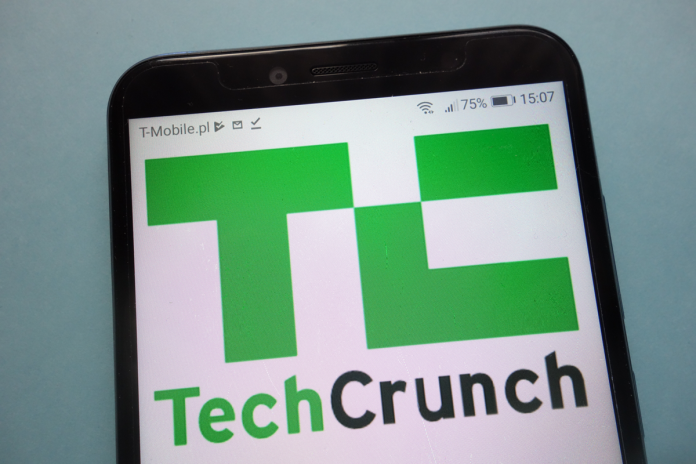 TechCrunch is a technology media publication dedicated to covering, with great depth in many cases, technology startups, breaking tech news, internet products or services and conversation and innovation within the tech industry. This profile covers the period from February 22, 2020 to May 21, 2020.
Corporate Ownership
TechCrunch was founded by Archimedes Ventures in June 2005, led by partners Michael Arrington and Keith Teare. The tech publication was sold to AOL for approximately $25 million in 2010. Verizon Media then purchased AOL in 2015 for $4.4 billion.
Gross Annual Revenue
Today it is estimated that TechCrunch generates $22.5 million in annual revenue. Given that the tech publication is potentially generating between 75 and 85 million website visitors each year
It is estimated that TechCrunch brings in approximately $22.5 million in annual revenue now. While this revenue is unlikely to come directly from unique web visits and ad revenue, the publication appears to generate 75 to 85 million website visitors each year and it wouldn't be surprising that could potentially create a decent revenue stream for them.
Estimated Organic Web Traffic
TechCrunch has averaged approximately 6.5M and 7M visits to their online publication each month since January 2020 and are currently trending up with overall web traffic.
Areas of Focus
The prevailing topic TechCrunch has covered over the past 90 days is the Novel Coronavirus (COVID-19) and its impact on the tech industry, tech markets and new tech that has been created as a result of the global pandemic. This isn't a surprise as COVID-19 is the most discussed, reported on and debated topic around the globe.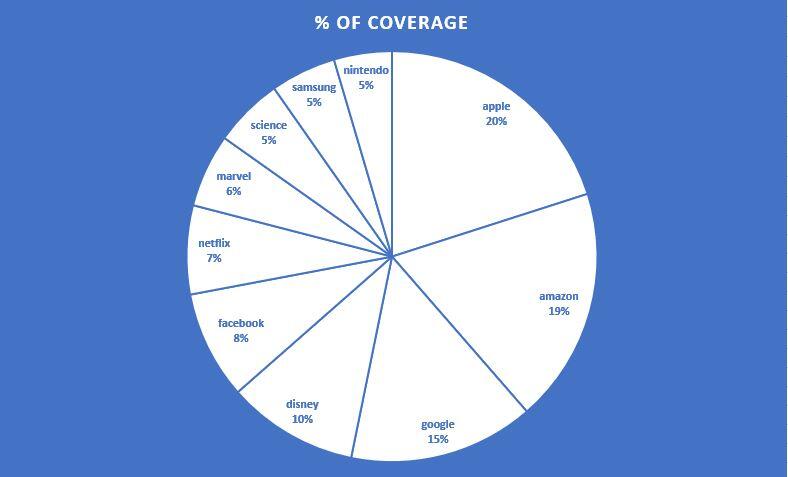 Aside from coronavirus coverage, this is how TechCrunch dedicates its coverage to overarching categories/topics.
As you can see, 73% of their coverage is dedicated to Google, Facebook, Apple, Elon Musk and Amazon.
Compared to some other tech publications TechCrunch doesn't appear to favor either of iOS or Android based technology and has a fairly equitable split between Google, Facebook and Apple. Typically what you would experience is a clear slant in coverage towards either the iOS or Android user crowd, but it's not something overtly pronounced during this time period.
However, there is a clear slant in coverage among social media platforms with the coverage dedicated to Facebook dwarfing that of Twitter. This is likely attributed to the fact that Facebook is one of the largest and most expansive social media and data collection platforms in the world, in addition to constantly innovating and introducing new products, features and services to the marketplace. Twitter has struggled to innovate and create long-lasting change in their industry or with the general public for many years now. Therefore, Twitter would not be nearly as naturally newsworthy as Facebook in many respects.
Top Journalists/Contributors
The four most prominent journalists at the publication are Darrell Etherington, Alex Wilhelm, Jonathan Shieber and Sarah Perez. Though, Etherington is far and away the most frequently published journalist on staff. On average he has an estimated 70+ articles published every month with Wilhelm, Shieber and Perez having roughly 60 articles published per month on the publication.
The four of them accounted for 29% of all published articles on the website during the 90-day period beginning February 22, 2020 and ending May 21, 2020.
Let's dive into what each journalist is predominately covering for TechCrunch.
Over the previous 90-days Etherington's main focus seems to have been covering the on-goings of SpaceX and Apple, but with a heavier emphasis on SpaceX and Elon Musk.
Wilhelm seems to be solely focused on tech start-ups, fundraising for these tech ventures and what's going on within the tech VC world. When it comes to business and fundraising insights among tech startups, Wilhelm seems to be the person focused solely on that.
Shieber's focus seems to also be on start-ups, fundraising and other tech ventures but slightly different. His area of coverage, for the most part, seems to revolve around companies and technology that do something to help or promote good causes. Things that help non-profits, under-served communities and social issues or health.
Perez's coverage seems to be more general in nature. There isn't any one singular focus but health and tech that makes peoples live a bit easier, a bit more convenient does bubble to the surface more frequently than other topics.
Potential Bias/Slant
There doesn't appear to be any inherent bias in the way and the how TechCrunch is providing media coverage of particular topics or categories. The staff writers, by and large, do an effective job at maintaining a thorough degree of fact-based research and reporting in their published work and also calling attention to when they are writing about a topic where there could potentially be a conflict of interest (such as stories written about parent company Verizon Media).
With that said, Verizon Media owns a large number of companies and it can be difficult to ascertain just which product or service within tech being covered by TechCrunch is, in fact, owned wholly or partially by its parent company.
To provide some transparency to that, here is a list of the companies acquired by Verizon Media dating back to 1998.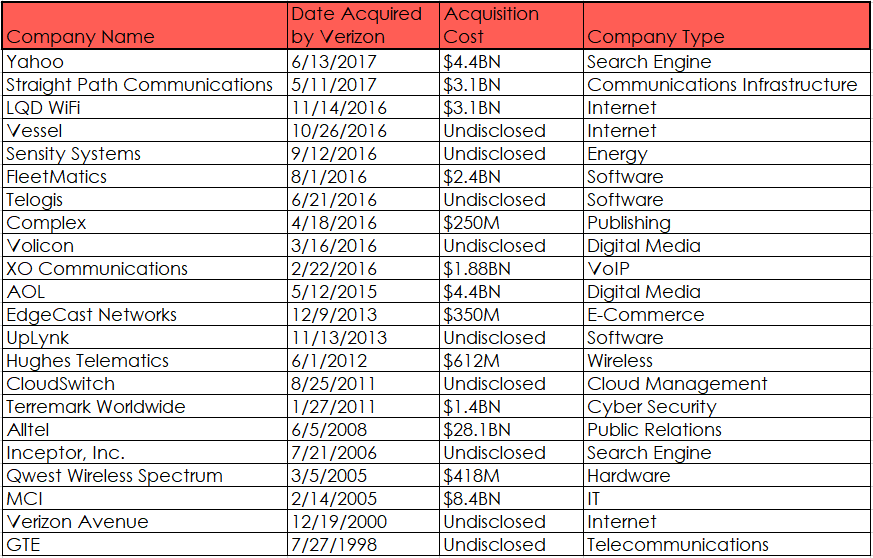 It should also be noted that Verizon Media owns multiple news media publications. Other than TechCrunch, Verizon Media also owns AOL, Endgadget, HuffPost and Yahoo! News. All-in-all Verizon owns 666 media sites and has an estimated monthly readership of nearly 4 billion. They are, in theory, able to effectively reach approximately 52% of the world's population with all their owned publications and media sites.
Frequency/Volume of Articles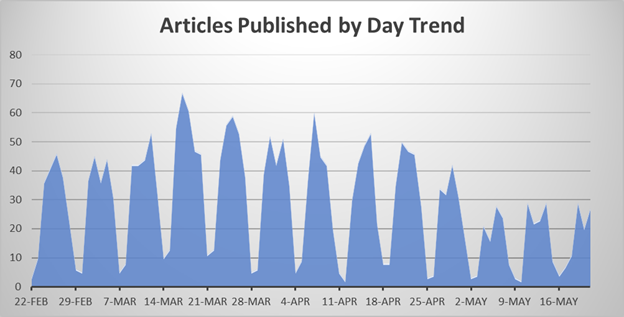 BCV (Before Coronavirus) TechCrunch could be counted on to provide an average of 40+ new articles of original content per weekday in any given month. During the weekends they would push out 5 to 10 new pieces of content. That pace has slowed substantially throughout May, with the publication averaging just over 20 articles of new content per weekday and practically half of their output over the weekends from previous months.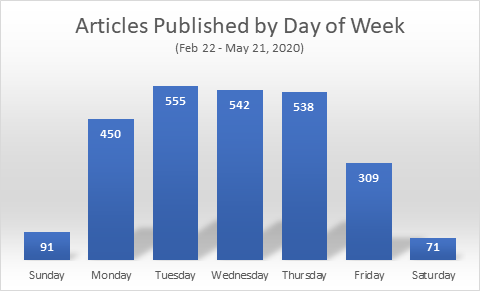 With that said, TechCrunch doesn't post more than a handful of fresh articles on the weekends. They mostly have a Tuesday through Thursday push with original content, before tapering off on Fridays and barely pushing any new content out on the weekends.
They are likely following a pretty standard news publication schedule based on their industry and audience demographics.
Alternatives to TechCrunch
VentureBeat, Wired, Gizmodo and CNET are the biggest alternatives to TechCrunch in the publishing world. Each of them focuses on covering technology and the tech industry in similar, yet different, fashion than TechCrunch. With that said, VentureBeat is the closest in relation to areas of coverage, size and scope of published content as well as reading audience. VB also boasts very similar website traffic numbers monthly and annually as TechCrunch even though VB revenues are reported to be at less than $10 million annually.
Stay up to date with the latest news trends and original content by following us on Twitter and liking us on Facebook.