Fox News, the frequent sole provider of news and information for former President Donald Trump, has effectively pretended to abandon coverage of him and the 'Big Lie' since the violent and deadly riots and insurrection at the Capitol on January 6. The truth is they've moved and ratcheted up much of their coverage online.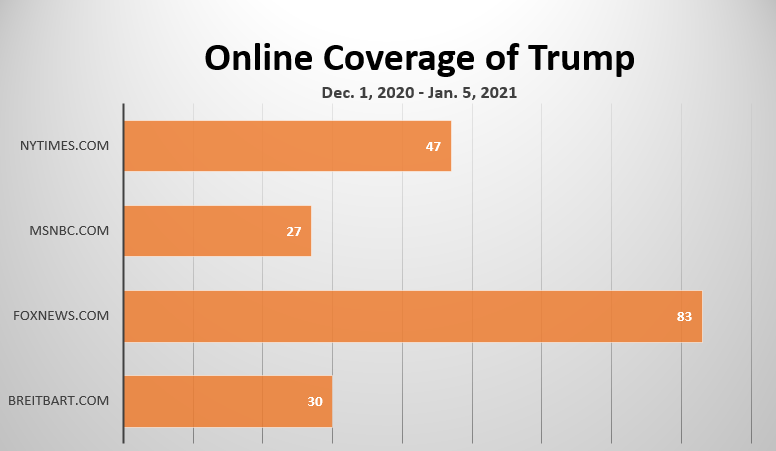 From December 1, 2020 through January 5, 2021 they published 83 different articles. That number dwarfs coverage provided by other online outlets such as MSNBC, NYTimes, and even Breitbart.
Much of the coverage during this time was tied to Trump's impact on the runoff Senate elections in Georgia, his calling for bigger payments to Americans via the Covid relief package, and the 'Big Lie' regarding widespread election fraud.
From January 6 through January 20, 2021 FoxNews.com published articles online covering Trump 90 different times.  It makes sense given what had taken place at the Capitol –  there is a lot of information to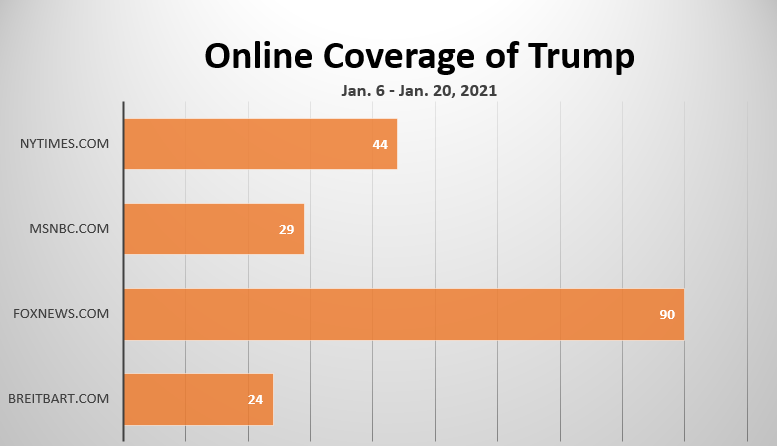 provide to the public.
While much of the coverage before the Capitol riots focused on the aforementioned 'Big Lie,' their post-insurrection coverage shifted focus.
The major topics became the violation of Trump's free speech rights after his Twitter ban, the second impeachment, and calls for investigation into whether it was actually ANTIFA that incited the violence at the Capitol and not Trump supporters.
They may have suddenly dropped coverage and promotion of the allegations of widespread voter fraud and a stolen election, but they didn't tone down the divisive nature of their reporting and actually churned out more of it.
As a majority of corporate America, a portion of republican politicians, and conservative news outlets try to put distance between them and their support and enablement of Trump over the previous four-plus years, the data behind online news coverage from an outlet like Fox News suggests it's really just a shell game being played for the sake of appearance and to protect future interests.