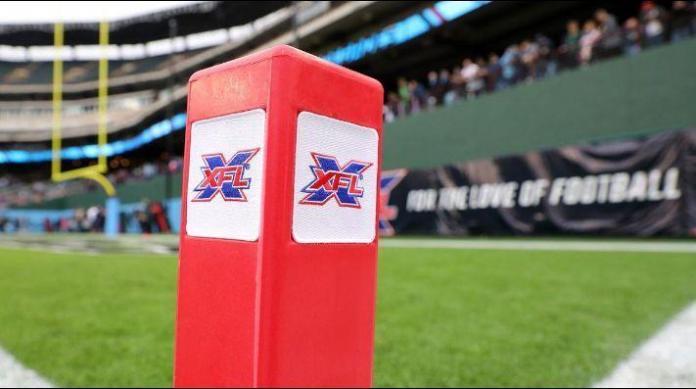 For someone who is generally considered one of the genuinely nicest people in sports, Tim Tebow is a polarizing figure. Not because his affability and kindness are perceived as artificial, but because he is not considered to be a prospect in either of the sports he's played as a professional: football and baseball. Now that the Vince McMahon-led XFL is operating again, their need for star power and the opportunity for players who are seeking a last chance at the NFL seemed perfect for someone like Tebow.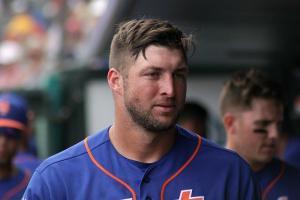 Tebow, however, said that he had conversations with the XFL, but ultimately decided to stick with baseball. This could be construed in multiple ways. Without condemning him or accusing him of being intentionally misleading, it's important to consider his future in the context of both football and baseball and understand that he has hit his ceiling in both.
For baseball, he must know the truth about his big-league dream. He's 32 and despite having surprisingly solid numbers at Double-A Binghamton in 2018 (a .734 OPS in 298 plate appearances), an injury-plagued and poor season at Triple-A Syracuse with a .495 OPS made clear that he is not sufficiently talented to play in the majors as anything other than a gimmick. He does have some ability, admittedly the natural, athletic kind and not specific baseball skills. Had he played baseball professionally right out of high school, he might have had a chance.
If the Mets or anyone else ever did promote him to the majors, he would likely run into a few fastballs from pitchers who refused to give in by throwing breaking balls to a player they do not deem to be on their level and hit a home run or two. That would make him a big leaguer, but only technically. This is something that occurs more often than people realize.
As a concession to Tom Glavine when he left the Atlanta Braves and signed with them after the 2002 season, the Mets also signed his brother Mike Glavine. The younger Glavine played with the Braves before he played with the Mets and had never made the majors. The Mets recalled him late in the 2003 season at age 30, clearly as a favor to Tom.
Pete Rose's namesake son was a career minor-leaguer who played in 11 games for the Cincinnati Reds in 1997 at age 27. Adam Greenberg was a Chicago Cubs prospect in 2005 when, in his first major-league at-bat, he got hit in the head by the Florida Marlins Valerio De Los Santos. He never returned to the majors until seven years later when those same Marlins signed him and gave him an at-bat on the next-to-last day of the season. Bill Veeck's midget for the St. Louis Browns, Eddie Gaedel, is still on Baseball-Reference as having played in the majors.
Presumably, Tebow understands that he is not going to make it in baseball. It's doubtful his minor-league foray will go on for much longer, making the XFL an appealing option.
Tebow is a football player who wanted to be a quarterback. This is somewhat admirable given that he could easily have played a role comparable to the New Orleans Saints' Taysom Hill, had a job in the NFL and possibly evolved into an indispensable X-factor as Hill has – someone who can perform multiple tasks with the arm to throw, the strength to take punishment and the willingness to do whatever is needed to help the team.
Previously, he had rejected an offer from Steve Spurrier to play in the Alliance of American Football.
The XFL is an ideal place for him to show his wares and to lay to rest the most common complaint about him as a quarterback: his lack of accuracy as a thrower. It's also the last place he can do this if he has any inkling about playing football again.
Is Tebow calculating enough that he's unsure if the XFL will exist long enough to make it worth his while to jump to the league and have the Mets wash their hands of him? It may be in the back of his mind. Judging by how many leagues have tried to supplement the NFL with more football and ended up on the scrapheap, he's not wrong to hesitate.
As positive a thinker as Tebow is on the surface, he must also realize that his age and lack of sufficient tools to be an effective NFL quarterback are issues too vast to overcome. It's even too late for him to accept that reality and do what many NFL executives wanted him to do to begin with: move to a different position like safety.
It would be a surprise to see him on a football field again as anything but a goodwill ambassador. For the Mets, critics have relentlessly attacked the organization for using Tebow to boost its attendance in the minors, sell some memorabilia and garner attention in a gauche, carnival freak way.
Still, when the Mets signed him, other teams were looking at him and considering it. He has proven to have sufficient athletic ability to hold his own on the field up to Double-A where the truly legitimate prospects show themselves and the others are prey in the survival of the fittest. If nothing else, he has been a tremendous role model for his teammates and a positive influence on the organization with his sunny attitude, charm and likability.
If his career as an athlete ends having never made a notable mark in either baseball or football, his post-career life will likely be a success due to the personal attributes he has shown when he played. That his dual-sport career was one of a journeyman at best is secondary.