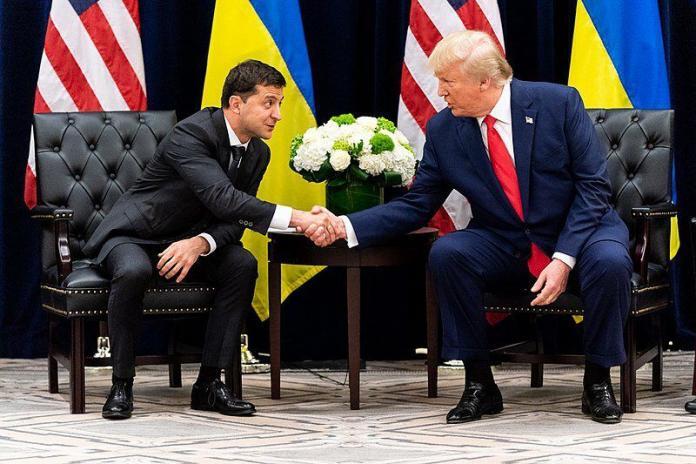 The impeachment inquiry of President Trump has gone from the private hearings phase to the open hearings phase before the House Intelligence Committee. These public hearings are taking place Wednesday, November 12, and Friday, November 15.
Democrats have been investigating whether President Trump abused his power by placing his own personal interests above the national security interests of the United States. This all stems from his communications with the Ukrainian president.
Here are the names most commonly being mentioned by the top 100+ news outlets over the previous 90 days.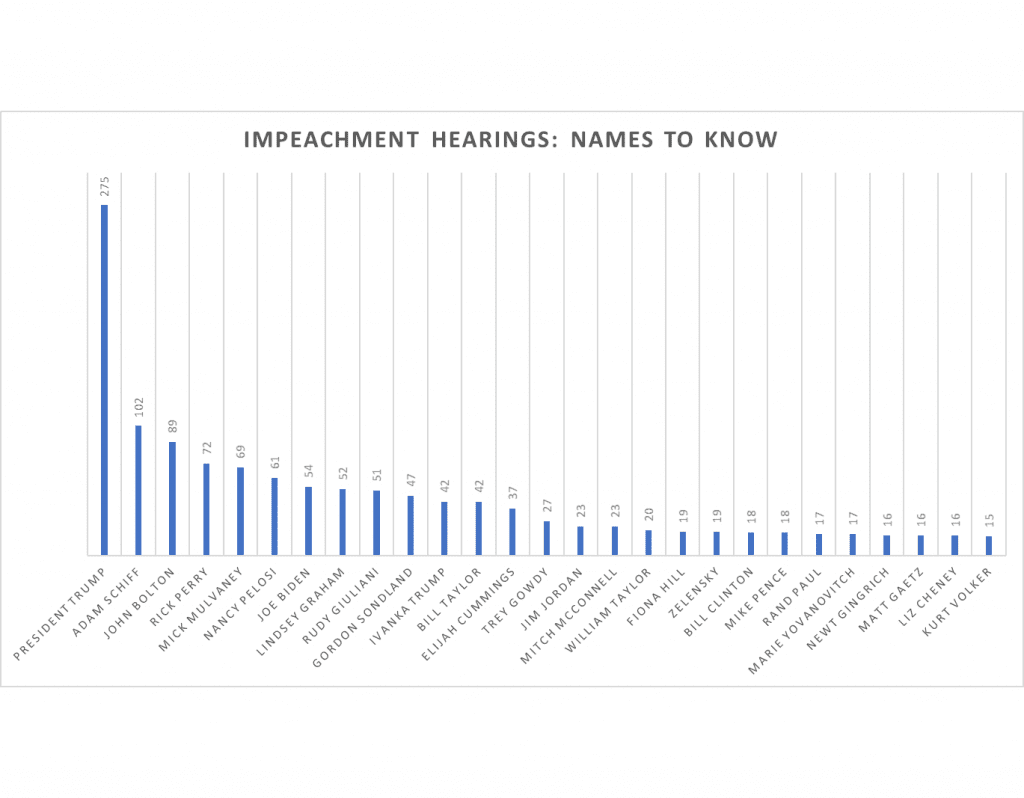 How to watch the impeachment hearings this week
Date: Wednesday, November 13, 2019
Time: 10 a.m. ET
Who: Bill Taylor, chargé d'affaires at the U.S. embassy in Ukraine, and George Kent, assistant secretary of state for European and Eurasian affairs
Online stream: CSPAN
---
Date: Friday, November 15, 2019
Time: Likely 9 a.m. ET
Who: Marie Yovanovitch, former U.S. ambassador to Ukraine
Online stream: CSPAN
You can click on each name in the table below to be taken to the media coverage page for each person.