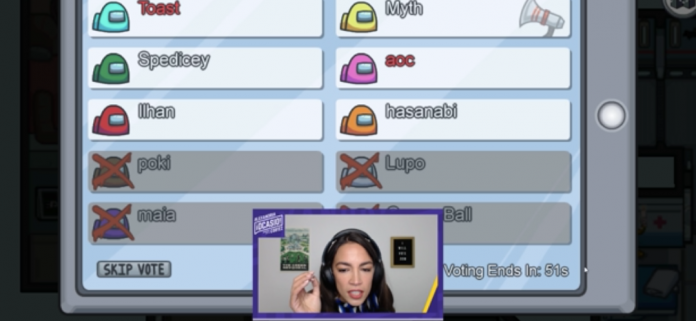 Congresswoman Alexandria Ocasio-Cortez (widely known as AOC) promoted voting in 'Among Us' Twitch stream that had more than 400,000 people watching her play the game live. AOC was joined by Minnesota Congresswoman Ilhan Omar and several other famous streamers Tuesday night.
"Vote early," Ocasio-Cortez said between rounds. "Make sure you register to vote … I'm so excited for this upcoming election. We can come together, and we can overcome the polls, get things back on track."
Underneath the video stream, she linked to the voter registration site iwillvote.com.