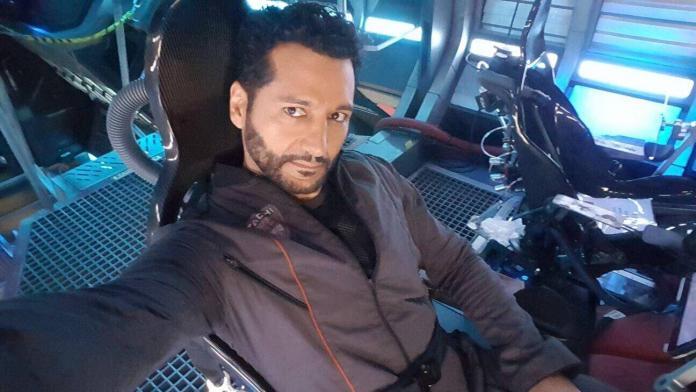 Multiple women have come forward on Twitter stating they were sexually assaulted, harassed, or aggressively preyed upon via messaging and at conventions by Cas Anvar, an actor and one of the stars of the hit Amazon sci-fi space series 'The Expanse'.
It all seemed to start with a single tweet from a woman who says she was pressured to join Anvar in his hotel room at a convention when she was just 17-years-old, he gave alcohol to, and forcibly kissed. Another Twitter user replied saying one of her friends was assaulted by the actor.
Then stuck his tounge in my mouth. He continued to text me how to give blowjobs and tried to convince me to come down to have a threesome with him. He pressured me to stay quiet and told me all about the drunk women he would sleep with on set.

— aj (@milk_slut_) June 23, 2020
Another woman on Twitter says she met Anvar at a convention several years ago and began receiving "dark" messages from him.
As you can see here… he is the gray text. All those messages because I dared to say no. pic.twitter.com/biOQLnDqSf

— Ashley Troub (@AshleyTroub) June 25, 2020
This then leads into Twitter users beginning to show screenshots of direct and other messages showing to be from Anvar himself.
Alright, I'm still going through my DMs from Cas Anvar from yrs ago. I'm NOT ready to post any more than this right now but I feel this part specifically must be seen. This is him asking my help to take down a woman who outed his behaviour on Twitter: pic.twitter.com/4vC4gOYmiC

— UbiSubject17 (@xangiexdx) June 23, 2020
Yeah these things have a whole new context now https://t.co/eL5elsDcXC pic.twitter.com/Yt0o0LZ2YH

— L'Etoile du Nope 🌟 (@lauradonut) June 24, 2020
Anvar was routinely viewed as a 'great guy' and someone that is down to earth and sort of 'normal' by fans. He has a history of supporting good causes and being genuinely interested in helping others. He's even gone so far as to add social commentary on tough subjects such as sexual assault of women.
I am very interested to hear female perspectives on this theme in the show and how it was handled. Women's voices need to be heard more. I appreciate that Starlight was able to regain her power but I want to hear from women on this. @TheBoysTV #TheBoysTV #CASCHATS https://t.co/E2AZRsXP8J

— Cas Anvar (@Casanvar) August 17, 2019
As of right now Anvar has not released a statement of any kind since these accusations have made the rounds and began trending on Twitter. So far the only response from anyone affiliated with the show at this point is James S.A. Corey, the creator and writer of the novels the show is based on.
Yes. I am aware of the thing. I have sent along all of the information I have about the thing to the people who have the power to make decisions. I can not comment on the thing until they've had time to do their due diligence and release an official response. Thank you.

— James S.A. Corey (@JamesSACorey) June 24, 2020
What happens next is unknown. At minimum there is an assumption there should be the expectation of Anvar being questioned and responding to these allegations, or an investigation by law enforcement.