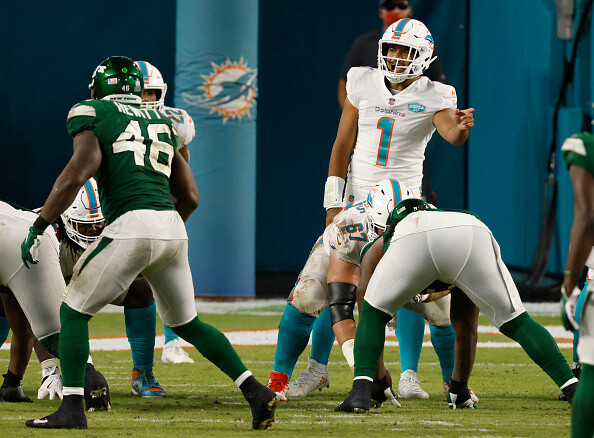 The Miami Dolphins have made the decision to stick to their long-term plans by naming Tua Tagovailoa the starting quarterback ahead of their Week 7 bye.
Tua replaces Ryan Fitzpatrick, who helped Miami win its second game in a row and climb within one game out of first place in the AFC East.
With the Dolphins respectably in the playoff hunt and the only team in their division with a positive point differential, if the team falls short of at least a winning record this season it could be seen as a major disappointment to fans.
Fitzpatrick has completed 70.1 percent of his passes this season and thrown for over 1,500 yards. He has a 95.0 passer rating but has also thrown seven interceptions to go along with his 10 touchdowns.