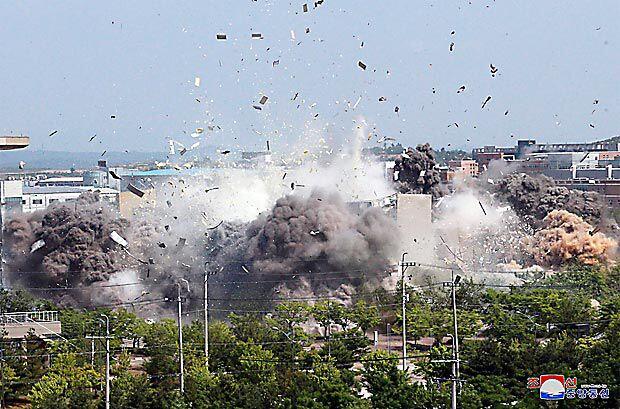 Three years ago, multiple summits took place between North and South Korea that seemed to ease tensions and spell out peace between the two. Now, North Korea has destroyed the building in which the meetings were held. Pyongyang demolished the empty building, located in a city on the border of North and South Korea, in a television broadcast. North Korea has been threatening the peace over the last month, threatening to send in troops to the demilitarized zone, and criticizing South Korean leadership. Strain between the US and North Korea may be feeding this more recent hostility against South Korea, as it has done in the past.
Read more on the story here
North Korea responds to propaganda with leaflet balloons of their own
What is the current relationship between the US and North Korea?
South Korea tells Kim Jong Un's sister to stop with the provocative rhetoric