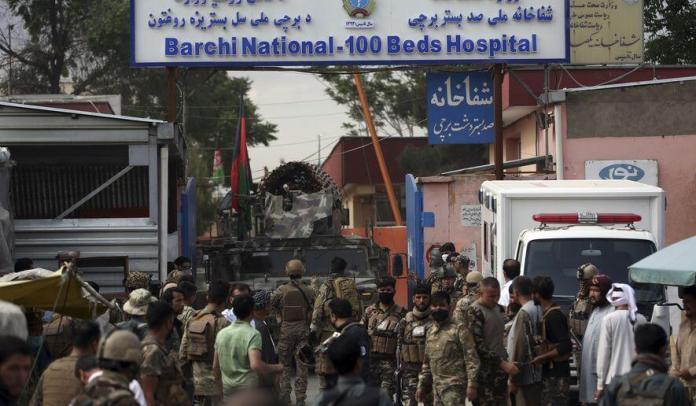 Attackers dressed as Afghan police detonated a charge outside of a hospital in Kabul and then entered the building. The hospital contained a Doctors Without Borders maternity ward and multiple people inside, including new mothers and 2 newborn boys  whowere killed. The death toll has reached 16. No group has claimed responsibility and the Taliban have denied all involvement. Tariq Arian, Ministry of Interior, stated that "Any groups that are involved in such attacks are against all human and Islamic values." The tenuous hold on peace between the Afghan government and the Taliban may suffer because of this attack.
Read more on the story here
A suicide bombing occurred at the same time as the hospital shooting
What will happen with the Afghan military now?
FBI offers $1 million reward for information on kidnapped Caitlan Coleman and her family
California city erects drive through memorial to soldiers through memorial day