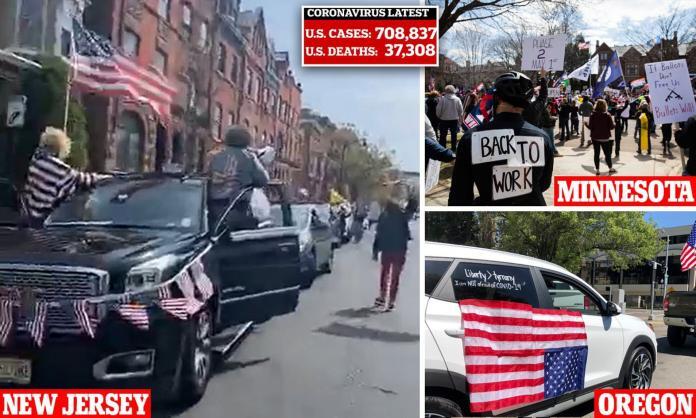 New Jersey is still under mandatory stay at home orders with the Governor reminding residents that the state's COVID-19 cases have not yet plateaued. Kim Pagan is one of many of these residents that are not happy with the forced isolation. She helped organize an anti-lockdown rally and, on Friday, was arrested for violating emergency orders. The protest pulled dozens of people into public spaces, with signs saying "Murphy's Law Worse Than COVID-19," and people honking their horns outside of the courthouse. This is just one of many protests against state lockdown laws. Michigan, Oregon and California are also experiencing many rallies and protests that violate the emergency laws.
Read more on the story here
California's protests, what is the main demographic?
The role of the media in protests
Protesters want immediate economy reopening