Ordinarily, assessing which teams had the "best" and "worst" off-seasons in Major League Baseball is limited to acquisitions and subtractions, filling needs, failing to fill needs and other player-related maneuvers. However, 2019-20 is shaping up to be one of the most consequential off-seasons in baseball history and much of it is unrelated to on-field matters. With that in mind, the combination of those concerns factor in to the subjective categorization of the three best and three worst off-seasons in MLB. This post will assess the three best. (As a teaser, off-field factors will predominate the three worst.)
Los Angeles Dodgers
Had this been written two weeks ago, the Dodgers would have been in the subsequent post about the teams that had the worst off-seasons. Acquiring Mookie Betts and, to a lesser degree, David Price is enough to vault them from there to here.
The Dodgers, having lost in the World Series in 2017 and 2018 and then getting bounced by the Washington Nationals in the 2019 National League Division Series, were justifiably viewed as taking a major step back. When teams are projected to win a World Series, get to the precipice and fail not once but twice, then follow up those failures with an early-round playoff defeat, there can be a calculated determination that a bold move to shake up the clubhouse could be beneficial.
Often, that involves firing the manager. With the Dodgers, firing Dave Roberts made little sense because his replacement would be…Dave Roberts, only with a different name. In other words, the Dodgers manager will follow edicts from the front office no matter who it is, so it's no more than a cosmetic solution.
After being rumored to have interest in Gerrit Cole and Anthony Rendon, but getting neither, the Dodgers sat by and waited for the Boston Red Sox to get serious with their attempts to trade Betts. As is their custom, the Dodgers crafted a creative series of trades to get Betts without surrendering their best prospects and even managed to get some prospect and draft capital in return to soften the blow by trading Kenta Maeda to the Minnesota Twins.
They pulled this off even after there was a holdup due to the Red Sox having concerns over Brusdar Graterol's medical records, so the Dodgers ended up with him as well. While the Red Sox wanted him as a starter and the consensus is that he profiles as a reliever, the Dodgers are moving him to the bullpen where he is expected to contribute in 2020.
Losing Maeda and Hyun-Jin Ryu will not impact them after the acquisition of Price and shifting Julio Urias to the starting rotation. The Dodgers were wise not to stand pat despite having won 106 games. Change for the sake of change would have been a positive. They went beyond that and acquired one of the five best players in baseball along with a veteran starting pitcher (only paying half his salary) who should benefit from the Dodgers' defense and bullpen.
Atlanta Braves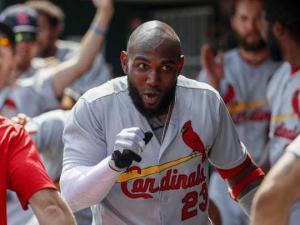 After a 97-win season, a second straight National League East title and a second straight loss in the NLDS, the Braves lost third baseman Josh Donaldson to free agency. Starting pitchers Dallas Keuchel and Julio Teheran also departed as free agents.
To replace Donaldson's offense, the Braves signed Marcell Ozuna and Travis d'Arnaud. To boost their starting pitching and be better prepared for the postseason, they signed battle-tested veteran Cole Hamels. Finally, for the bullpen, they signed former San Francisco Giants closer Will Smith.
Ordinarily, the loss of Donaldson would be a massive hole to fill, but the Braves are relatively well-suited to at least counteract a portion of Donaldson's lost production on the field. Off the field, it's slightly more complicated because he is a clubhouse leader and the type who other players look to as a spokesman. Hamels can handle a portion of the off-field aspect. On the field, the Braves need to trust that Austin Riley can build on his up and down rookie year at third base with Johan Camargo as insurance.
D'Arnaud experienced a resurgence in Tampa Bay after the Rays acquired him from the Los Angeles Dodgers who had acquired him from the New York Mets. Injury prone and streaky, the combination of d'Arnaud and Tyler Flowers should be sufficiently productive behind the plate.
Ozuna signed a one-year contract comparable to the one Donaldson signed after 2018. The difference is that Donaldson had been injured the previous year and Ozuna was basically the same player he's always been. Problematically, the free agent outfield market for 2021 is far stronger than it was in 2020 so Ozuna might not do any better in 2021 than he did in 2020. From the Braves' perspective, he will be supremely motivated to have a big year, just as Donaldson was.
Chicago White Sox
The White Sox are in the process of moving forward from their long-term rebuild and are now signing proven talent. This is a marked difference from one year ago when they talked about jumping in on Manny Machado or Bryce Harper (or Manny Machado and Bryce Harper) and got neither with reports that their offers were doomed to fail from the start.
Adding Keuchel, Yasmani Grandal, Edwin Encarnacion, Gio Gonzalez, Nomar Mazara and Steve Cishek addresses many of their needs. They were 13th in the American League in runs scored in 2019. Their starting pitching was short behind Lucas Giolito. Their offense and starting rotation have been upgraded.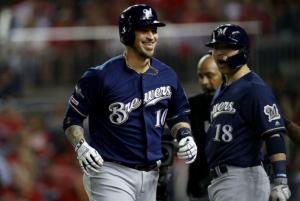 Grandal is not only one of the best pitch framers in baseball, but he throws well and is an offensive force. Encarnacion is a pure run producer and strong voice in the clubhouse. Keuchel is a craftsman on the mound and positive veteran presence. Their bullpen was one area that was relatively effective in 2019 and is bolstered with Cishek.
Designating a team as having a good off-season does not necessarily mean they need to jump from being bad or mediocre to realistic contention. The 72-89 White Sox will now be better. Whether that means contention hinges not on their free agent and trade acquisitions, but on the players who were already on the roster and in the high minors.
In the American League Central with the Kansas City Royals and Detroit Tigers still in the recesses of their own rebuilds, the White Sox should have a certain number of accruable wins to hover around the fringes of the Wild Card race. They have the right to expect an improvement of 10 wins. After that, their chances of getting from 82 to 87-90 will come down to luck and what they can do at mid-season.
The Cleveland Indians are slightly weaker than they have been in recent years. The Twins added Donaldson to a team that won 100 games. A 41-16 record against the White Sox, Royals and Tigers helped them achieve that number. They and the rest of the American League will not be bludgeoning the White Sox to that degree anymore.