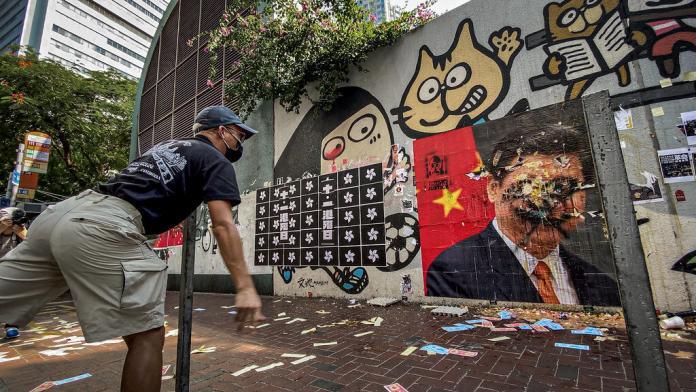 With the passage and signing of the "Law of the People's Republic of China on Safeguarding National Security in the Hong Kong Special Administrative Region", or Hong Kong National Security Law on 30 June 2020, "one country, two systems" is moribund. It is a devastating blow to protestors, foreign governments, and people who support Hong Kong independence. After more than a year of unrest in the enclave, the Communist Party of China has finally done what many around the world expected them to do – crack down forcefully and without reservation on the civil unrest and disobedience.
Hong Kong autonomy was promised until 2047 (50 years after the U.K. handover), but the actions taken over the past year by anti-government forces, perceived as radical behavior by the Chinese government, destroyed what precious little time was left for them and their cherished system.
The four crimes of subversion, terrorism, secession, and collusion with foreign forces are at the heart of this legislation. Anyone convicted under these offenses will face a minimum of three years in prison with the maximum penalty being life in prison. Hong Kong's judicial system is now absolutely deferential to the one used on the mainland. Chinese security and intelligence agents operating in Hong Kong are not liable to criminal prosecution and have de facto immunity. Another key aspect is that damage of any kind to any and all transport facilities will be considered an offense of terrorism and will be punished as such. This piece of the law is without a doubt in response to the widespread shutting down and destruction of MTR property. No longer will anti-government forces be able to grind the city to a standstill and hold its residents hostage.
Observers around the world are asking what this new law is and what does it mean not just for Hong Kong, but for the global community. The answer is quite simple, interference in the domestic affairs of a sovereign state will be punished severely.
A notable occurrence during the protests and riots of the previous year was the participation of foreign students, residents, and tourists. Under Article 38 of the Security Law, foreigners can be arrested, detained, and convicted for subversion and/or terrorism. It doesn't matter whether they are living abroad and participating in such activities, as soon as they enter Hong Kong territory, they are subject to the law. This provision is what really distresses foreign powers and causes them to criticize what they claim is an assault on liberty.
Is it though?
In what nation on Earth are foreign citizens given free rein to join anti-government activities that have as their aim secession? Activities that have caused incalculable economic damage through property destruction and capital flight. Imagine Chinese tourists and students looting and throwing Molotov cocktails during Black Lives Matter protests in New York City.
International reaction from the United Kingdom, the United States, and the Republic of China (Taiwan) was critical. The U.K. has stated its intention to pursue a path that would eventually grant British citizenship to 3 million Hong Kongers born before 1997. For its part, the United States has seen the creation of bills that would provide refugee status for Hong Kong residents. Taiwan has offered promises of vague "humanitarian assistance." Regardless of what the outside world decides, the People's Republic of China has already determined its response by passing and signing this bill one day before the 1 July 1997 handover: colonialism is finished and no one will dictate what shape governance will take in united and sovereign China.