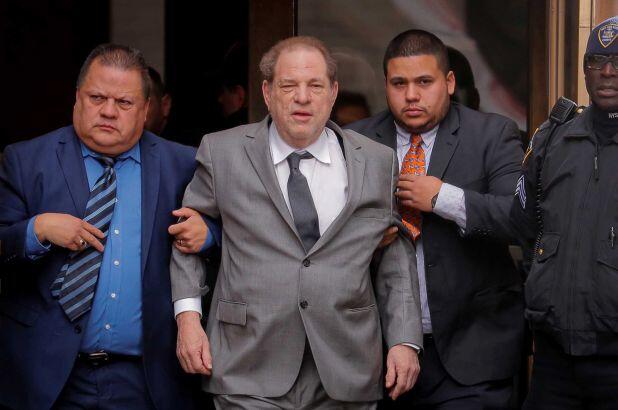 On February 24th the jury, comprised of seven men and five women, convicted film-mogul Harvey Weinstein of 3rd degree rape and 1st degree sexual assault. He faces up to 25 years in prison for these charges. The jury took five days of deliberation to make this decision and cleared him of the higher charges of predatory sexual assault that could have resulted in a life sentence. Weinstein will remain in jail until his sentencing hearing. With the conclusion of this trial, he now faces charges placed against him in Los Angeles. The Los Angeles case is based on accusations of sexual assault during the 2013 Oscar ceremonies.
Read more about the NYC trial here
For a by-the-hour update, read here
There has been an outpouring of support for the women who testified during the trial
What will happen to Weinstein now?