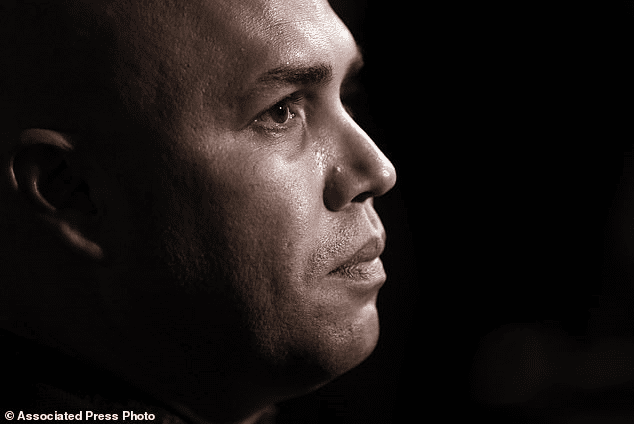 In true reputational fashion, the New York Mets are now neck-deep in the Houston Astros' sign-stealing scandal even though they had nothing whatsoever to do with it – not even peripherally. The club's decision to hire Carlos Beltran as manager just as Major League Baseball's investigation examined the main participants in the illicit behavior gave the impression that they either did not know the extent of his involvement or did not expect the report to be as damning as it is with Beltran one of the ringleaders among the players. Now that the Mets have parted ways with Beltran, the aftershocks are obliterating everything in its path.
The Mets are perceived as a club in constant turmoil through their own strategic mistakes and clumsiness. There are times when this assessment is somewhat accurate. In the grander context, their controversies are no more egregious than most teams. Generally, it's far less.
Often, the Mets' image is a circular impression based more on tired jokes and self-indulgent narratives. Even when they try to do the "right" thing by hiring an analytically-inclined manager who has the personality to handle New York and wants the job, it overflows like a backed-up sewer, covering them in filthy muck. That they weren't the ones who clogged it gets ignored.
During the interview process, did the Mets ask Beltran about his role in helping his Astros teammates decipher the signs they saw via the center field camera? Did they think it was an issue where the players were mere low-level participants in a conspiracy facilitated by a win-at-all-costs front office and it would not be worth penalizing or mentioning? Did they know? Did they not care?
We may never know the full, objective story.
Regardless, blaming the Mets, owner Jeff Wilpon and general manager Brodie Van Wagenen for this extends the club's penchant for self-destruction beyond the realm of logic and reason. Had they been aware this might happen and that Jeff Luhnow, A.J. Hinch, and Alex Cora were going to pay with their jobs, would the Mets have been clueless enough to sign on for that by hiring Beltran?
They chose to "mutually part ways" him before he managed a game. Reports suggest he felt he could weather it and move forward. The club thought otherwise.
It's possible that the Mets could have survived the onslaught, retained Beltran and waited for it to die down. However, it certainly seems that more is coming and the club did not want to deal with this story every day as they start 2020 with a team talented enough to make a playoff run. In short, to say the Mets were wrong to cut the cord now rather than wait and hope for the best in a fluid situation that is in its early stages with no end in sight is presumptuous. Especially coming from people who have never been in the position of crisis control, damage control and the realities of running a billion-dollar business.
Adding to the concerns is that Beltran has never managed before at any level. It's not as if they hired a guy with Tony La Russa's resume and knew what they were getting. Beltran might have been terrible at it. Combining the unknown of how destructive this will eventually be to all involved and that the Mets did not feel comfortable being dragged into it necessitated they part ways with him. They had every right and were within reason to do so.
Making matters worse was Mets advisor and ESPN broadcaster Jessica Mendoza playing the "snitches get stitches" card in an interview with Golic and Wingo and calling out whistle-blower Mike Fiers.
"To go public with it and call them out and start all of this, it's hard to swallow."

–@jessmendoza on former Astros pitcher Mike Fiers revealing the Astros sign-stealing scheme. pic.twitter.com/LSQY6B0dSC

— Golic and Wingo (@GolicAndWingo) January 16, 2020
On some level, Mendoza's position is one likely shared by many who have been in any locker room or clubhouse. Most players and clubs understand the concept of, "What you see here, what you say here, let it stay here when you leave here."
Like the argument of what constitutes "fair" forms of cheating and what goes over the line, if there are no defined, universal boundaries, then there are no rules to live by other than one's own morality and self-interest. Some don't abide by the "rules," whatever those rules are. Mendoza certainly didn't help the Mets' situation with her comments and may also see her role with the team eliminated because of it.
The Mets are now tasked with finding a new manager…again. Speculation has ranged from the delusional (Terry Collins) to the unlikely (Dusty Baker, Buck Showalter, Mike Scioscia) to the runner-up to Beltran (Eduardo Perez) to the internal (Luis Rojas, Hensley Meulens).
There is an argument to hire a veteran manager who is a known entity. The Mets decided not to do that with the most obvious candidate – Joe Girardi – during the process that yielded Beltran. It's difficult to envision them doing a full 180 and hiring someone proven. Adding to the likelihood that it will be someone from inside the organization is how rapidly spring training and the regular season are approaching. It's a hard sell for an outsider to start in January when the roster is relatively set and meetings and strategy sessions have taken place.
The risky but sane choice is Rojas. Although he's young (38), he's well-regarded in the Mets front office, the players seem to like him, and he's been around the game his entire life through his father Felipe Alou and his brother Moises Alou. He's been pegged as a future manager and has more than a thousand games of managerial experience in the Mets' minor-league system. In many ways, he's more qualified than Beltran was, given his history and lineage.
As for Beltran, he may still get an opportunity to manage at some point. It will not be until the entire investigation is complete and all punishments have been meted out. He will need to serve a penalty that is deemed sufficient for a club to endure the questions it will be asked when floating him as a candidate. Since the Astros fallout does not appear to have reached its crescendo yet, the Mets could not withstand it. Maybe a future prospective employer can. He'll have to pay a price first. It's already started.