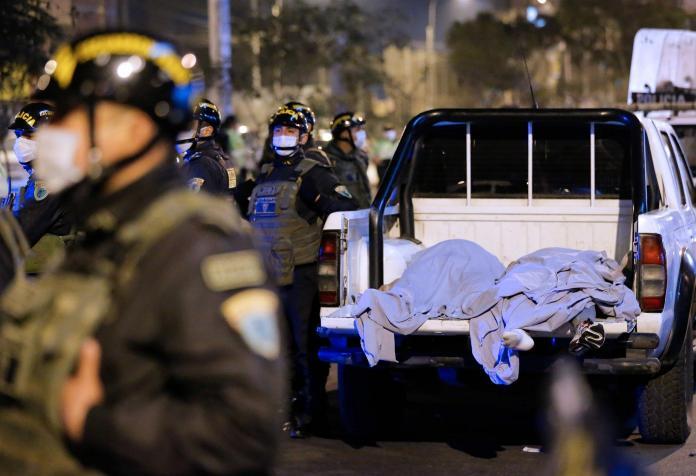 120 party-goers gathered at a disco in Lima on Saturday night, violating the cities COVID prevention measures. The police raided the facility for the violation. Patrons tried to flee through the 2nd floor club's only door, causing a bottleneck that resulted in 13 people dying from the stampede. 23 people were arrested, with 15 of them testing positive for the coronavirus. All of them will be quarantined. "It was a breeding ground for the transmission of this disease, there was a viral load because it was a closed environment," said Claudio Ramirez, Health Ministry official.
Read more on the story here
The police raid did not involve any weapons
What has happened to the Peruvian economy?
New travel restrictions for Peru