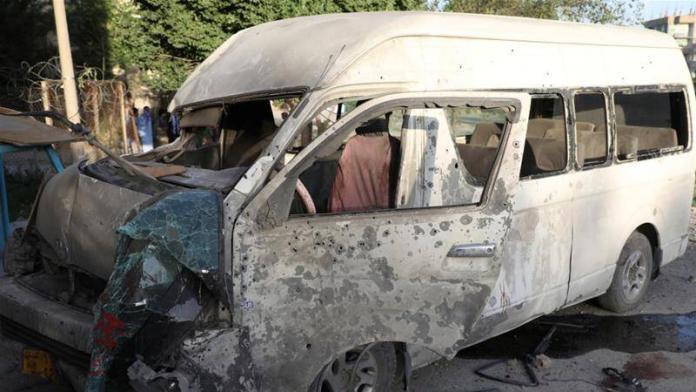 Multiple employees of an Afghan television crew were injured when their van was bombed in Kabul, today. Two died on the scene, a journalist and the driver. ISIS took responsibility for the bombing of the Khurshid TV van saying that they were "loyal to the Afghan apostate government," but gave no other reason for the attack. This is the second targeted attack on Khurshid TV within a year. In August of 2019 a "sticky bomb" was attached to one of their trucks, killing two passersby when it went off. There have been numerous other attacks on the press and journalists in the last few years, making Afghanistan the dealiest place for journalists.
Read more on the story here
Just prior to attack, officials were ready to open dialogue with the Taliban
The attack followed a truce for the Eid al-Fitr holiday
Thousands of Taliban prisoners released after a peace deal was signed
How is Trump planning to deal with the withdrawal of troops from Afghanistan?
Stay up to date with the latest news trends and original content by following us on Twitter and liking us on Facebook.