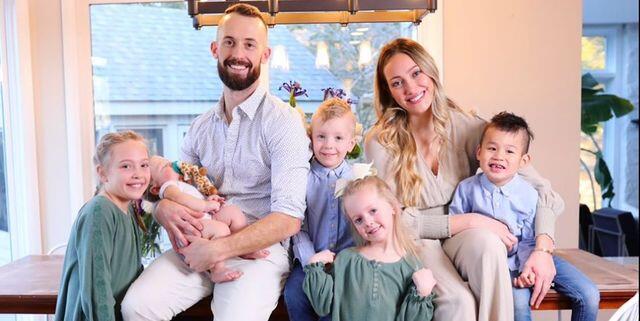 Myka Stauffer is a well known "mommy blogger" on YouTube who rose to prominence in 2017. She and her husband have 4 biological children, but prior to the birth of the most recent child they decided to adopt a child with special needs. Huxley was adopted from China in 2017. Recently fans began to notice that he was absent from Stauffer's social media and blogs and began asking questions.
The couple then revealed that Huxley had "a lot more special needs than we were aware of," including a brain cyst, brain tumor and a higher level of autism than they were originally told. The couple states that medical providers suggested re-homing Huxley so they did. Others are claiming the couple were told all of this information before the adoption, but decided to go on with it anyways. The video of Huxley being brought home has the highest number of views (and thus has made the family the most money) of any on Stauffer's channel, leading some to question whether the timing of this is linked to her YouTube views.
Read more on the story here
Lawyers fight claims that Huxley was originally to be placed in a foster home
Multiple brands pull sponsorship from Stauffer's YouTube channel after Re-Homing of autistic son
This news is sparking debates about the rights of the children of influencers
Huxley's story is making international news
Stay up to date with the latest news trends and original content by following us on Twitter and liking us on Facebook.