Coronavirus (or COVID-19) is a disease that has a lot of people talking. Its spread has quickly taken the world and media by storm and put many plans for a multitude of events, product launches, and more in jeopardy. The gaming industry has been no different. Many gadgets are produced in or around China, and with many factories being completely shut down while the Chinese government tries to contain the virus, the rest of the world will feel the ripple effects.
The next generation of home consoles (the Xbox Series X and PlayStation) are set to launch this holiday season, and even though there's no current announcement that they will be delayed, there are mounting questions from the community about their production. Aside from that, here is how the Coronavirus is affecting the video game industry.
Delays
While the PS5 and Xbox Series X have yet to be delayed, the TurboGrafx-16 mini has not been so lucky. The retro console remake was due to release March 19th but has since been postponed "until further notice." Nintendo Switch and Oculus Quest production have taken a hit as well, with both products potentially being harder to find here soon. This is disappointing, especially if you want an Oculus Quest as that item is already challenging to find.
So far, the TuTurboGrafx-16 Is the only console to be affected by Coronavirus, but games have had more cases. The Nintendo Switch port of The Outer Worlds has received a delay to allow the team to work on it more time since their office remained closed for some time, according to publisher Private Division.
We're delaying @OuterWorlds on Nintendo Switch due to the coronavirus impacting the Virtuos team working on the port, to provide them enough time to finish development. We'll now be releasing the physical version on cartridge. Once we have a new launch date, we'll let you know!

— Private Division (@PrivateDivision) February 6, 2020
The Outer Worlds Switch port might be the only game we know delayed by Coronavirus so far, but PGS: Berlin, the PlayerUnknown's Battlegrounds esports event scheduled for April, has also received a delay to protect esport fans, players, and staff. As of this writing, this is the only esports event affected by Coronavirus.
One interesting effect of Coronavirus in the world is the reemergence of mobile game Plague Inc. This game has you create sickness and adapt and evolve it to both infect and eradicate the human race before scientists can develop a cure. During the Coronavirus' climb to social media prominence, this 2012 game made a big comeback. So much so, that developer Ndemic Creations had to remind people that the game did not accurately portray how sicknesses are spread throughout the world. Recently, China banned the game from being sold on Apple's iOS store.
Conferences
The most affected area in the gaming industry has easily been conferences and events. The biggest scare with Coronavirus is spreading it (or catching it) by traveling, so it makes sense that so many events that would see a large number of people in a condensed area would either need to be delayed or canceled.
The first big event affected was the Game Developers Conference. GDC is usually a time where tons of the industry's most prominent companies will meet and talk about their craft. It is also a significant time for independent developers to build up attention for their games or potentially strike a publishing deal. However, following Sony, Kojima Productions, and more announcing they would not be attending, the conference was postponed until sometime this summer hopefully.
For the first time in 34 years, the South by Southwest festival in Austin, TX, will be canceled. The event usually adheres more to arts and movies, but video games have begun popping up during the event. Companies, including Twitter, Facebook, and Remedy Games, had already pulled out of the event.
Eve Fanfest was canceled after developers CCP announced they realized it was "a necessary step to take."
TwitchCon Amsterdam was set to take place in May but was canceled to protect any attendees or staff.
Minecraft Festival has been delayed into 2021 to allow planners a better chance to book a fun experience for attendees.
As of this writing, both E3 and Gamescom are expecting to happen on time and as planned, but that could change in the coming months. Both events are said to be monitoring the situation closely.
While E3 has not been postponed or canceled yet, merchandise and event production company Iam8bit resigned from the event with "mixed feelings," but no reason was given, so this could not be linked to Coronavirus.
It's with mixed emotions that @iam8bit has decided to resign as Creative Directors of what was to be an evolutionary #E32020 floor experience. We've produced hundreds of gaming + community events and it was a dream to be involved with E3. We wish the organizers the best of luck.

— iam8bit (@iam8bit) March 5, 2020
How companies are adapting
As stated above, the biggest concern with Coronavirus is spreading or catching it while traveling. The following are steps game companies taking to prevent that from happening.
Destiny 2 developer Bungie has told all employees to work remotely until they feel the office is safe to open again. The Season of the Worth on March 10th and Trials of Osiris on March 13th are expected to release on time still.
Both Twitter and Facebook have canceled any non-essential travel for employees.
Microsoft has encouraged any employees in the Seattle and San Francisco area to work from home. Also, any other employees who potentially could have been in contact with someone who has Coronavirus or might be ill themselves should work remotely.
What is next?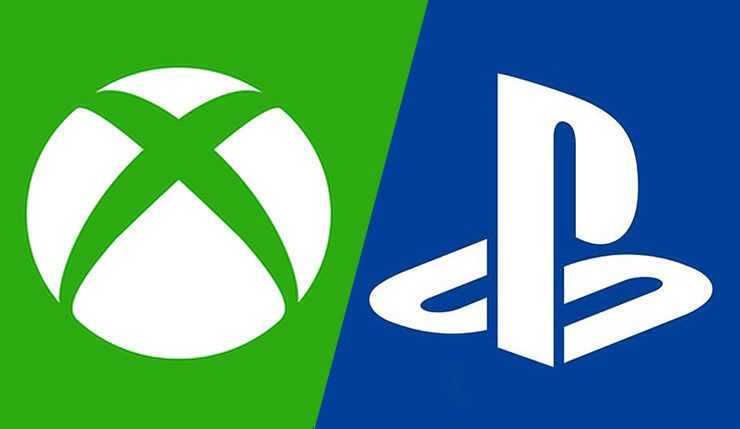 As with any illnesses, we kind of has to wait and see what else happens with the gaming industry with Coronavirus. Expect more events to either be canceled or postponed. E3 might be planning to occur on time, but California has declared a state of emergency. If it comes down to it, the event could be postponed or canceled without the ESA's say on the matter. Gamescom happens later in the year, so it might depend on how the situation looks this spring and summer before we know what is happening there.
As for the PS5 and Xbox Series X, all eyes will be focused on that situation. Console productions mainly happen in China. According to Daniel Ahmad, senior analyst at video game market research firm Niko Partners, nearly 90% of consoles imported to the United States were made there. With factories shutting down across the country and no end in sight as of yet, it is tough to know what the console releases will look like. Do they sell with short supply? Do they delay into 2021? It is impossible to know until we know more about the situation or find some resolution.
Regardless, Coronavirus has made a significant impact on the gaming industry, and there may be more to come.