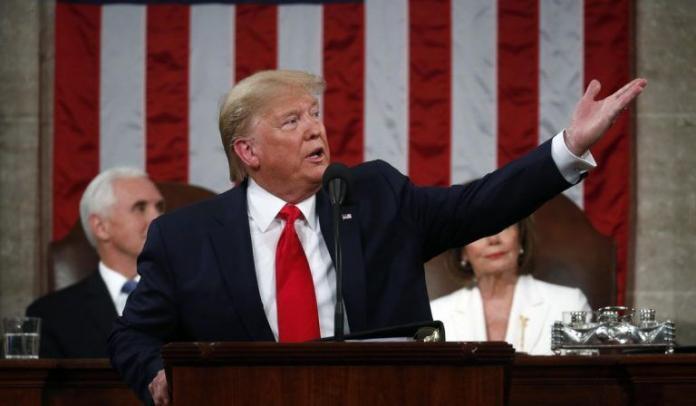 During the annual State of the Union Address, President Trump broke usual protocol and bestowed the Presidential Medal of Freedom on Rush Limbaugh. The medal can be given to anyone, in fact prior recipients have been Meryl Streep, Tom Hanks, as well as other famous entertainers in the past. The breach in protocol was not the bestowing of the medal, but the timing. Usually there is a ceremony at the white house, and usually the recipient knows what is about to happen. This honor comes a day after Rush Limbaugh announced on his show that he has been diagnosed with "advanced" lung cancer and will be taking time off for treatment.
See the SOTU Adress here
Read more about the event here
Many are unhappy with Rush Limbaugh being honored.
Jimmy Kimmel vents about Medal of Freedom and Rush Limbaugh
Highlights from the State of the Union Address