Every summer we have grandiose conventions to showcase our annual advancements in tech and media, and 2016 is no different. As a matter of fact, 2016 has been one of the most eventful years for technology in recent memory…
E3 is a massive convention that spans a single weekend (though sometimes there are trickling releases and news before and after the event itself) where various companies and tech monsters try their very hardest to mentally and emotionally prime us to empty our wallets at the end of the summer and during Winter holidays. Of course, if you are familiar, none of this is news to you.
What is so fascinating about E3? Could it be the announcements of huge game titles as always? Would it be that this year Microsoft announced that the Windows 10 and Xbox platforms are merging?
There is a lot to talk about, as usual, and some of it may be what you are already prepared to spend your hard-earned money on. I know there are several things this year that got me very excited, but it's not going to be another one of those articles, "10 Things From E3 That You Absolutely Have To Preorder".
This year I felt something critical in my excitement also. What I felt about E3 this year, as is the case every year in mine and many others' observation, was an absolutely embarrassing meltdown of every attempt to market this stuff to consumers everywhere.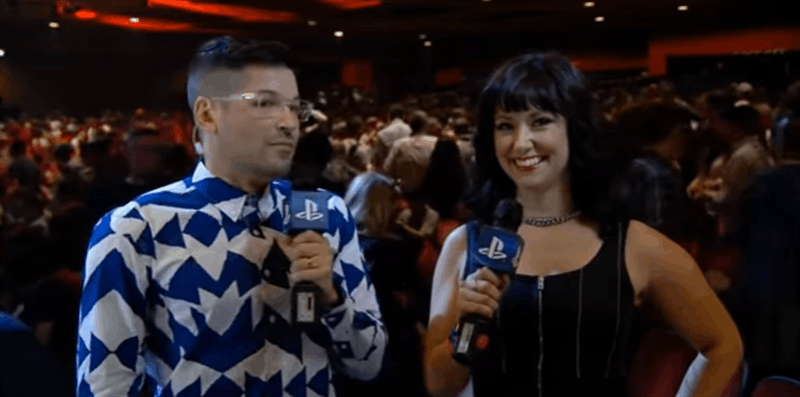 "How is this any different from what other companies do with their presentations?" you might ask.
Well, while most companies have a budget and a natural drive to succeed given the marketing efforts behind their products, E3 always seems more like salivation than validation. They want our money so bad that they fall apart and fail miserably at every attempt to seem human, as if we should really care. This goes for products that stand on their own as very good franchises/hardware as well. We don't often need to be told what to buy as entertainment consumers. We know what entertains us.
Watch these videos and tell me if you enjoy watching these presentations, or if they make you feel... sort of embarrassed to be in the demographic they are aiming for at all. There are literally hundreds of these compilation videos, playlists even, of the E3 blunders we have been fortunate enough to document in video. Where does it come from? Where does it start or begin?
Perhaps the worst example was when Jamie Kennedy was asked to host and the vibe collapsed any time he had a microphone in his hands, but we can't focus too much on one miscasting because it happens every year. It seems at first glance there may simply be too much pressure and money on one weekend for all of these public relations and marketing executives to manage. What comes out is either an Usher-fied game release, or something simple like the sheer lack of social awareness that can cause situations like what we see in all of these examples.
Look, the issue isn't that it's silly. It's not that it makes anyone irrationally upset. On the contrary, it's pathetically hilarious what we endure as consumers every year at this convention. The problem is that no one asked for this. Other productions don't seem to fall flat on their face, year after year. What is so special and different about E3 every year that makes it the horrible cringe-fest is a lack of grounding.
It is entirely possible that the effort and marketing energy at E3, in the form it takes, is a symptom of how out-of-touch these professionals at the conference/expo are to the demographics they cater to. We're either treated like mindless children who will repeat after them until their product sells itself, or we're bloodthirsty consumers who will foolishly spend money on the newest thing if they remind us that it is, in fact, newest.
Maybe it's the consumers. Maybe I'm in a bubble of people who really don't like this or throw our money at it like they want. Of course these companies must have data that suggest this stuff works and sells units but it doesn't explain the awful production, the unpreparedness, the lack of rhythm in every step E3 takes toward its implosion - another year of marketing turned into endless memes for people to mock retroactively.
Nevertheless, we all buy the products anyway. What are we supposed to do - Stop the cycle because the E3 marketing is bigger joke than other marketing expos? Who knows? I think that if they make us laugh and talk to family and friends about the event in general, then something about the marketing must be working.