Spring training games have already begun and Opening Day is still a few weeks away, but the rite of passage that comes every Spring and finally getting to see actual ballgames going on in Florida and Arizona is enough to get any fan going.
There is still a lot of work to be done for some teams, position battles, last minute signings and so on. While one of the best things about Spring Training is that when it starts, anything can happen and every team has a chance. Unfortunately for many teams those hopes can be shattered and lost by May.
As we begin playing ball, we have a pretty good idea of where each team stands and while each season is unpredictable, things can change at the drop of an Ace lefties torn rotator cuff.
Over the next few weeks we'll give you a preseason ranking and analysis of each team daily. feel free to disagree and voice your opinion
So with with all that being said, here we go:
14. Los Angeles Angels
The Los Angeles Angels went into each of the past two seasons with big time news making off seasons, big time signings and even bigger expectations, only to see them all come crashing down around them missing the playoffs by 4 games in 2012 when they went 89-73 and then hitting a low point in 2013 when they finished 78-84.
Most people will point to the shortcomings of Albert Pujols and Josh Hamilton being the main culprit to their slide in 2013, but that just isn't the case.
The 2013 Angels were one of the top offensive teams in the AL finishing third in average, third in on base percentage, fifth in slugging and sixth in runs scored. All of that despite the lack of production from the two biggest additions to hit Anaheim over the last couple of years.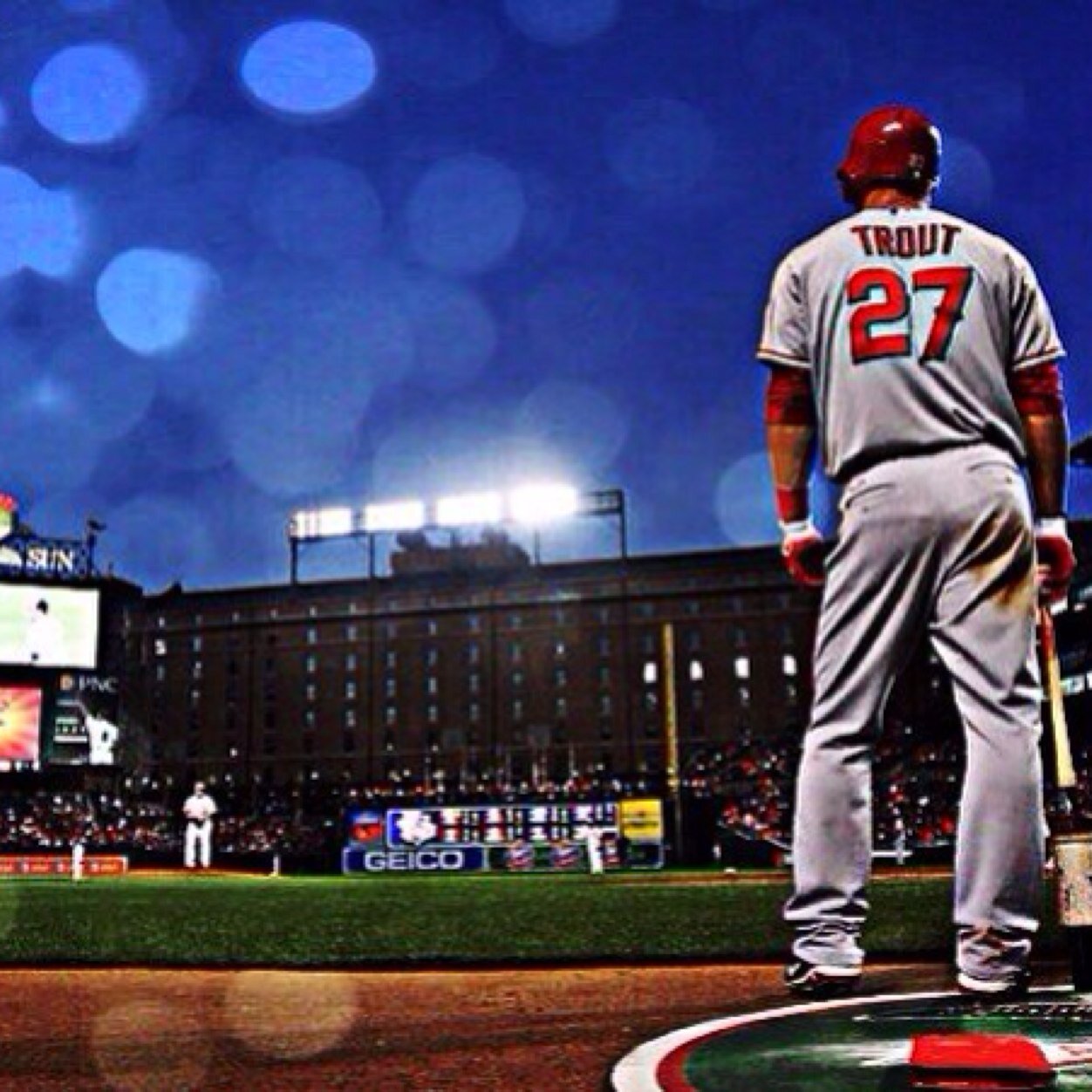 Offensively, this team has a very high end. Any team that can boast to having the game's best all-around player in Mike Trout, followed by the potential of Pujols and Hamilton and you might just have the makings of a very scary lineup. Potential is the key word here though. It would be hard to ignore the fact that in reality age and health has finally begun to take its toll on Pujols and it wouldn't be a reach to say that his best days are behind him. That being said, an 80% Albert Pujols is still better than most players at 100%. The question is, is it too much to ask to get 80% from him? We won't even get into the farce his contract will be for the remaining 6 years after this one, that's a story for another day.
As for Hamilton,, this could be a make or break year for him. With the struggles he had in 2013, coupled with the much of the same that he had at the tail end of 2012, it does make you ask if the Rangers knew something the Angels didn't.
With no real major additions to the offense outside of Kyle Calhoun and Raul Ibanez plus the subtraction of Mark Trumbo, one can easily expect this team to be one of the top offensive teams once again. If Pujols and Hamilton somehow pull it back together as well, there are no offensive limitations and it will be one of their biggest strengths.
As for the pitching staff, it's a real unknown, specifically in the rotation. The Angels did seem to pull off a coup by picking up Hector Santiago and Tyler Skaggs from the Diamondbacks for Trumbo but there's some question as to whether Skaggs is ready for the Majors and if Santiago can maintain the high end of his potential. It also wouldn't be unreasonable to have questions about 3rd starter Garrett Richards as pitchers like him are a dime a dozen. Richards has done nothing to separate himself from every other average pitcher in the league and is the epitome of non-descript and has been at every level. Throw in the concerns about Jered Weaver's declining velocity and it's hard not to come up with anything but question marks for this staff. While C.J. Wilson had a fantastic year in 2013 for the Halos and is likely the only dependable starter taking the ball every 5th day for them, it's hard to imagine him being the ace and leading them to the playoffs.
The bullpen is another area of concern. The Angels will open the season with Ernesto Frieri as their closer, however he is not the most reliable of closers so he'll likely be on a very short leash. Don't be surprised to see Dane De La Rosa get his shot pretty quickly if Frieri falters early on. While the addition of Joe Smith should help a pen that finished 26th in the majors last year there are still some questions as to whether Sean Burnett comes back fully healthy, if Joe Blanton (2-14 in 2013) is better served in the long relief role and if Kevin Jepson and/or Fernando Salas can get the ball to the late innings.
The outlook for the Angels in 2014 is based on a lot of "what ifs" and a lot of things are going to have to go right for this team to contend. Without a doubt the offense will score some runs, but the ability to prevent runs may be another story. We've likely already seen the Angels at their worst so the idea of improvement isn't that farfetched, but it's likely not going to be enough.
Prediction: 86-76
***PREVIOUS RANKINGS***
(click link to view story)
15. San Francisco Giants 85-77
22. Philadelphia Phillies 76-86