Martinis shaken... not stirred, Aston Martins, Walther PPKs and countless beauties at his beck and call, James Bond is arguably the most beloved and idolized male character in cinema history. For over fifty years he has captivated audiences with his bravado and charm, his strength and intelligence, and ability to sooth his way in and out of any situation. To date, six actors have played him in twenty three movies with more to come, but that is what begs the question... who was the best James Bond?
To decide who was the best, we first must lay down a couple ground rules. We are only going to look at the "official films" produced by Eon Productions. This means Never Say Never and the two earlier Casino Royale films are not for consideration. Also, all actors will be judged mostly on their performances more than the quality of their films. Without further ado, lets begin.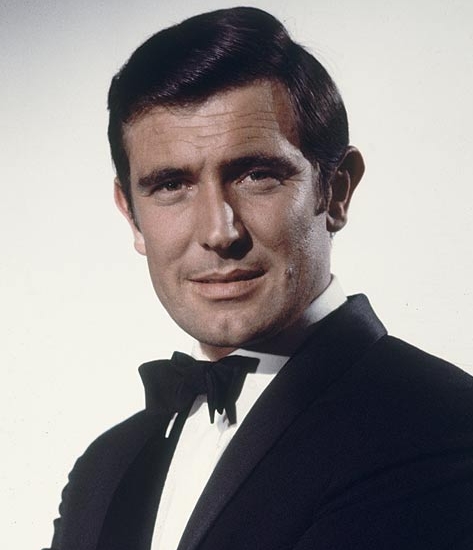 #6 - George Lazenby
Lanzenby played Bond in only one film. He had the unfortunate task of trying to replace the icon of the James Bond films Sean Connery. While On Her Majesty's Secret Service is considered to be one of the series greatest stories, in terms of plot and character, Lanzenby's performance has been panned as one of, if not the worst seen on scene. Many have attributed this to poor direction, bad production, or maybe it was the fact his was a male model with little to no previous acting experience. Either way George Lazenby comes in last on the list.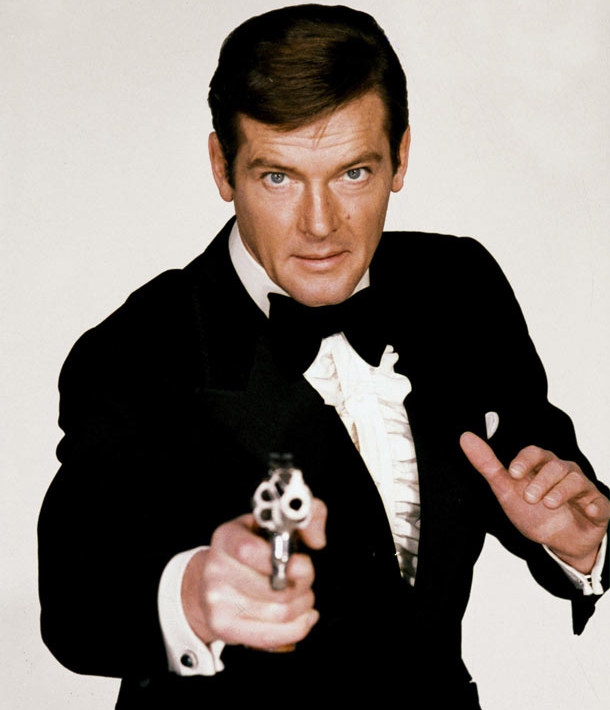 #5 - Sir Roger Moore
Sir Roger was easily the most talented actor going into the role. He has starred on TV series' like Maverick and The Saint, and had also made films of his own. The problem, you could say, with Sir Roger's portrayal of Bond was not his acting, but his age at the time he got the part. Moore began the role at 45 and retiring the age of 58. While he was able to capture the smoothness of the character, his physical limitations as an actor limited his performances and made his womanizing ways a little too unbelievable. He played Bond as more of a jokester than a fighter/lover and even though he made some of the most popular Bond films, his comical portrayal of Bond with his increasing age holds him back and he comes in fifth on this list.
#4 - Timothy Dalton
Dalton's Bond was the first to really get into the action aspect of the character. He was darker, edgier and showed the angrier side of the character. The "one-liners" were gone and the kidding was put aside. This is what might have actually killed Dalton's chances at becoming one of the better Bond actors. Like Moore before him, he had the unfortunate task of replacing one of the iconic Bond actors and his new twist on the character never set well with fans. While his performance was true to the source material, Dalton's departure from the previous Bond never sat well with fans despite his new edginess. Later actors would improve on what he started and that is enough to put him fourth on the list.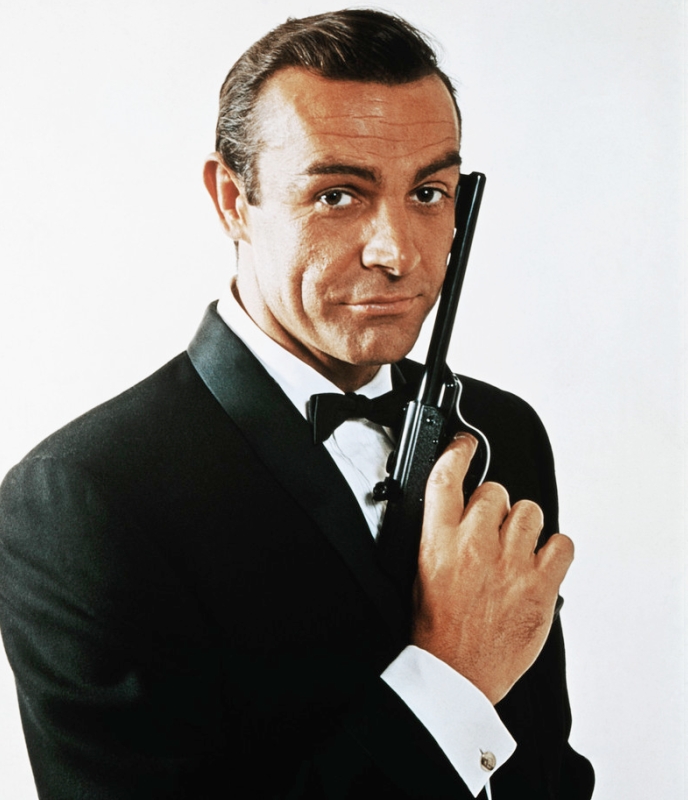 #3 - Sir Sean Connery
Sir Sean is the standard to which all James Bond actors will be judged. No other actor has owned a role like Sir Sean has with Bond. He was smooth, tough, cunning and the ladies could not resist him. So why isn't Sir Sean number one on the list? The answer is simple. His Bond was not much more than a womanizer with a gun. Sir Sean is not a physical actor and it showed in the films. If you needed a scene with Bond smoking a cigarette, playing cards while seducing women with just a look... Sir Sean is your man. Need him to run around and fight, you just might want to look elsewhere, but Sir Sean still had enough swagger to make Bond a household name. He defined the role and that gets third on the list.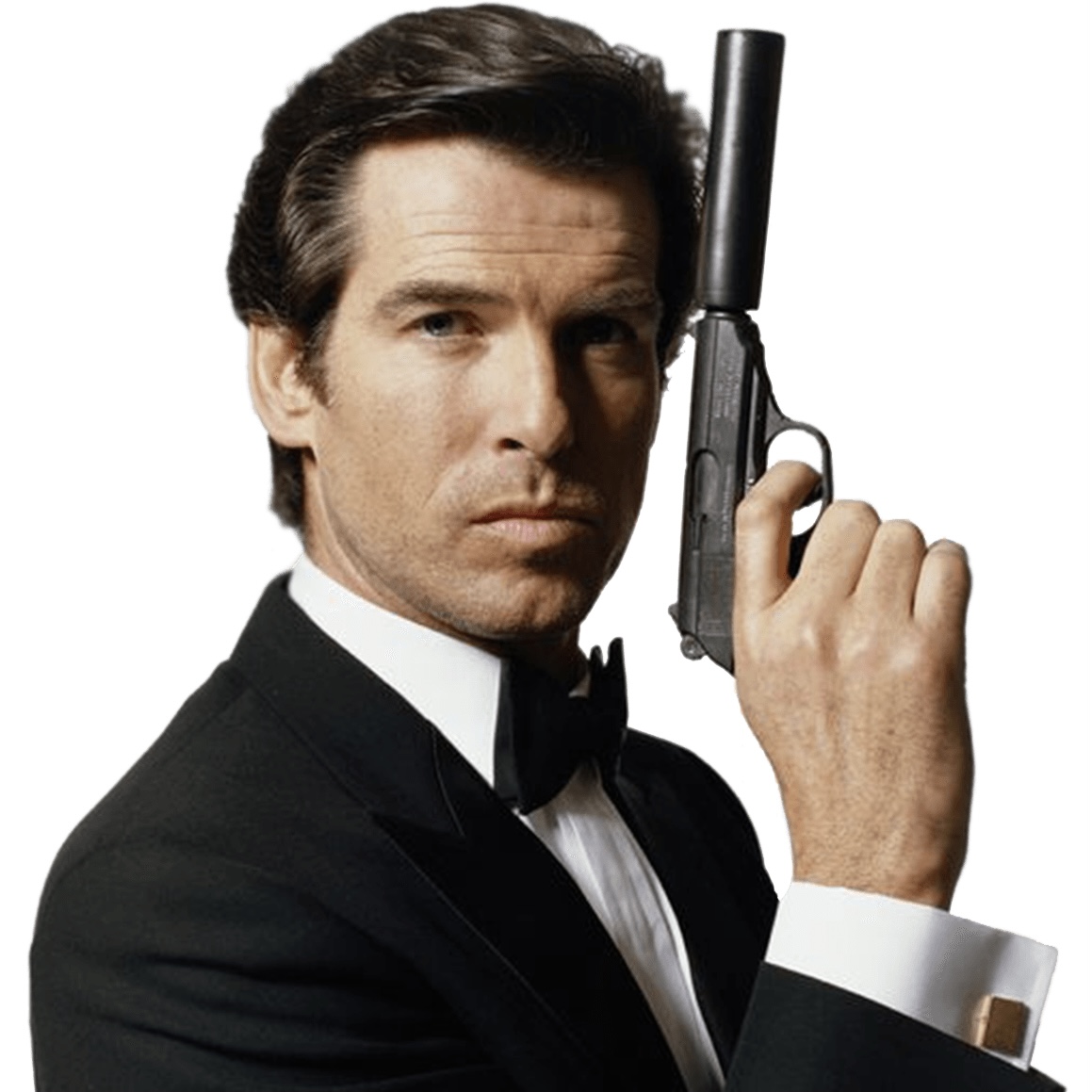 #2 - Pierce Brosnan
​If there is one word that so many people have used to describe Brosnan's portrayal of Bond it is "well-rounded". Witty, charismatic, and he wore the suit like a skin. One could actually believe he really was s spy. He modernized Bond while staying true to the source material. Plus the film Golden Eye was turned into arguably one of the most influential video games of all time. To put it bluntly, Brosnan made Bond cool. For everything Brosnan had going for him though, the quality of his films is what keeps him from being number one on the list. I know I said we are judging the actors by their performances, but his films had some of the most unbelievable plots of the series, and that's saying something with the likes of Moonraker. Driving invisible cars, parasailing from exploding avalanches, killing more bad guys than all the other Bonds combined, all while sleeping with a scientist named Christmas Jones, really put Brosnan's Bond way too far over the top. He may have said "Bond, James Bond" the best, but he's number two on the list.
#1 - Daniel Craig
If Brosnan was the most "well-rounded" Bond, Craig is the most "realistic." What Craig does better than all the others is that he makes Bond human, make him relatable. He hurts, he bleeds, he loves, he mourns, all with a massive sense of pride and honor. His films have brought Bond's human side into play and that is where Craig shines. He breathed life into the character. You sense his anguish when M is killed and his giddiness in meeting the new Q. He's everything that the previous five actors did well in one package. Even though Heineken is now his preferred beverage, Craig's Bond is the best we have seen and that puts him number one on the list.
Agree or disagree with the list? Comment below and follow me on Twitter for updates on new articles.