It was an interesting week for national news and not much with sports. With the NBA and NHL taking their respected breaks, there wasnt much in-game sports stories abound, so I will be taking a look at some political and judicial topics this week. So without further ado, here is this week's top 5!
5) Bill Nye Debates the World
If you didn't catch Bill Nye's debate with Ken Hamm or Tennessee Republican Rep. Marsha Blackburn, you are missing some ground eye opening moments. Bill Nye has set out to prove that denying science is ruining our country and our planet. Everything from religion to climate change has been debated. While you might disagree with his methods, you cannot deny the facts he presents. As he puts it, "It would be everybody's interests to just get going. The more we mess around with this denial, the less we're going to get done."
#4) The Olympic Snores
While there has been some "interesting" stories in the Winter Olympics, the entire event as a whole has been pretty boring to put it honestly. Not to say that the athletes are not giving their best, but when hotel conditions and Bob Costas' pinkeye are the biggest headlines, you have a problem . I'll admit that I tend to favor the Summer Olympic events, but even so, the 2014 Winter Olympics has to be one of the worst ever as far as entertainment goes.
#3) The 2014 NBA All-Star Game
Is it not sad that we get more excited about seeing players who were not deemed good enough to be all-stars compete in skills competitions instead of watching the actual all-stars play? I am not saying that other sports do it better, but no other roster could take the game any less seriously than the NBA players. All you have left is a bunch of players who don't want to do anything until there is 2 minutes left in the game so they can make a name for themsleves. Such a waste of time.
#2) There is No Such Thing as Murder in Florida
Between George Zimmerman and Michael Dunn, getting away with murder in Florida does not seem to be that difficult. You can play the semantics game all you want in the Zimmerman case, but the fact that Dunn could not be found guilty for the murder of the person he killed but convicted for the attempted murder of those he didn't, is absurd. As a society, how do we expect anyone to abide by the law when we cannot enforce the punishment? Self-defense laws have a place in this country, but they should not be used as excuse for killing someone when you started the conflict and had a chance to evade.
#1) Michael Sam is Still Gay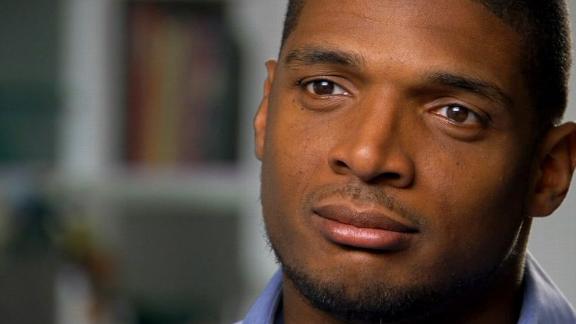 While Michael Sam did not announce we was gay this week, the fact that that it is still making the rounds among the media is newsworthy. I haven't commented on the situation because I didn't think that the backlash to his coming out deserved any more publicity, but the fact that the media cannot let this go is just sad. Not to steal Dale Hansen's thunder, but the fact that NFL players welcome drug addicts, cheaters, wife beaters, drunk drivers, and killers into their locker rooms with open arms, but te fact a gay man is persona non grata is more telling of the nature of the NFL than anything else.
On a side, be sure to check out my review of The Lego Movie by clinking HERE